The tissues surround the eye, generally referred to as the ocular adnexa, are vital support structures for the function of the eye. The eyelids are essential protectors of the exquisitely designed surface of the eye. Not only do the eyelids serve as covers to protect the eye surface, but they house glands which secrete lubrication to optimize the eye surface for vision. The eyelashes help to protect the delicate eye surface from debris. The blinking action of the eyelids clears debris and helps to constantly replenish the surface with fresh nutrient and lubricating tears. The upper lids help to regulate the amount of light entering the eye as they have an important shade or visor like function. The opening to the tear drainage system is also housed in the eyelids.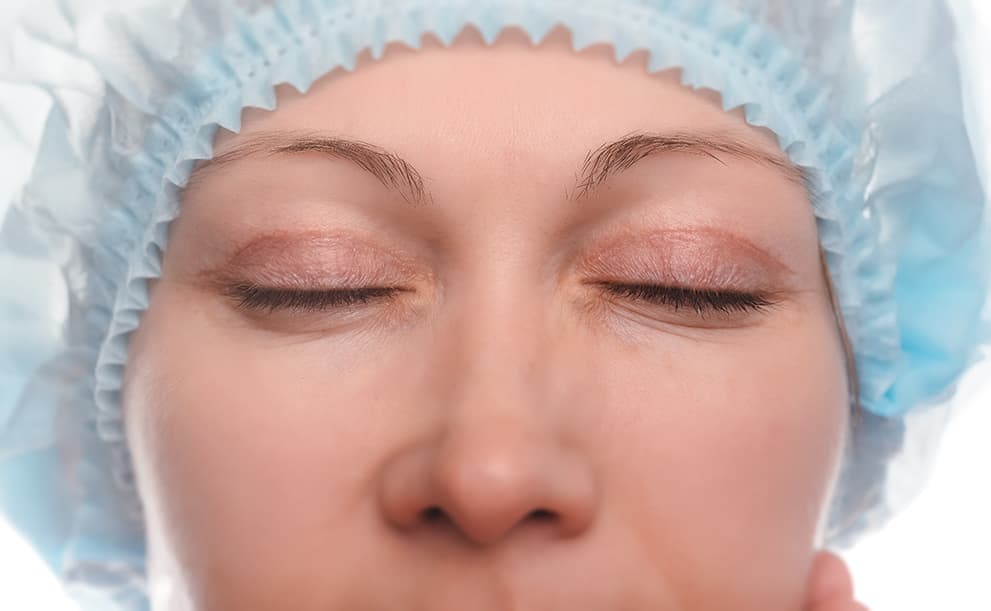 Aesthetically, eyes are a key focal point in facial appearance. Therefore, the eyelids similarly have a crucial cosmetic function in addition to their functional role.
Hester Ophthalmology offers oculoplastic (eyelid) surgeries to correct and improve the function of the eyelid tissues for both functional and cosmetic indications.
Such surgeries include:
Upper Eyelid Blepharoplasty – to correct loose, redundant upper eyelid skin and excess, puffy fat pads.
Upper Eyelid Ptosis Repair – to correct drooping (ptotic) upper eyelids
Both blepharoplasty and ptosis repair are often covered by most insurances if the upper field of vision is significantly reduced by the interference of the eyelids. Of course, the surgery has a cosmetic benefit as well and may be performed in some cases for cosmetic reasons alone without the aid of insurance.
Lower Eyelid Blepharoplasty – to correct cosmetically objectionable lower eyelid fat herniation (bags under the eyes) and loose redundant eyelid skin.
Entropion and Ectropion Repair – to correct abnormal in turning or out turning of the eyelid.
Dr. Hester is one of the area's most experienced eyelid surgeons. Please contact our office for an evaluation at 910-343-8125.