Advanced Technology Intraocular Lens Options:
There are two main categories of advanced technology intraocular lens implants – Multifocal lenses, and Toric lenses as well as lenses that combine the technology of these two types of lenses.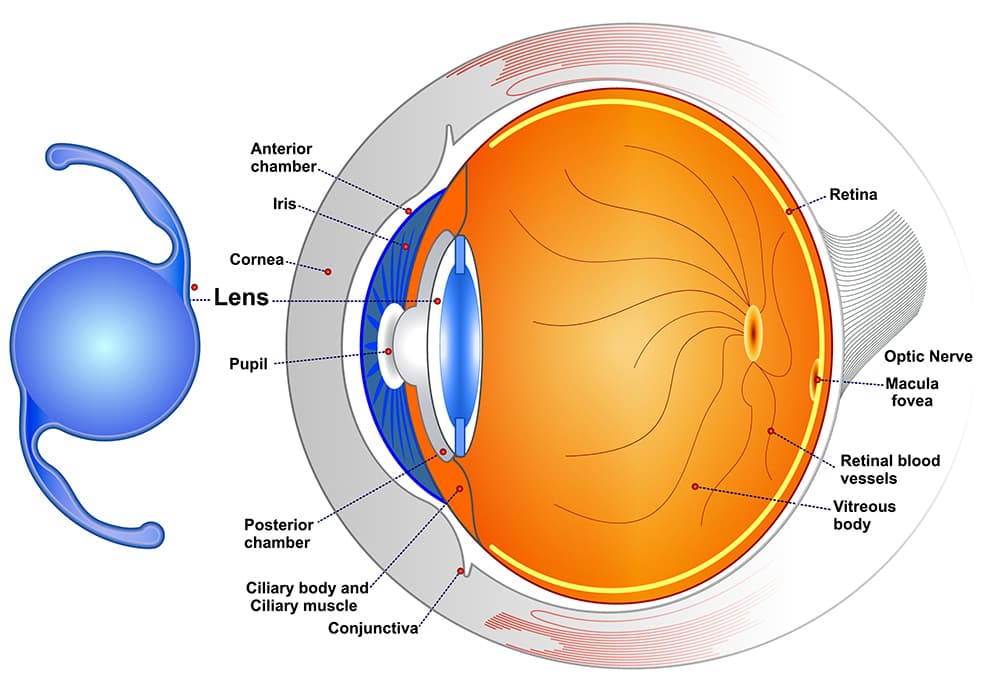 Multifocal Intraocular Lenses
Multifocal intraocular lenses such as the TECNIS® Symfoni and Alcon ReSTOR® have a unique optic design which may allow patients greater freedom from the need for eyeglasses. Multifocal allows patients to experience a full range of vision and can eliminate the need to wear reading glasses. 
Toric (Astigmatism Correcting) Intraocular Lenses
Toric (Astigmatism Correcting) intraocular lenses such as the TECNIS® toric, TECNIS® toric Symfoni or AcrySof® IQ toric lenses are used to treat moderate to severe amounts of astigmatism. Astigmatism refers to the relative curvature of the eye. An eye with astigmatism has more than one shape of optical curvature, much like a football surface has two curves in comparison to a basketball surface which has only one uniform curvature. 
The result of multiple curvatures is blurring of images at all distances unless corrected by glasses, contacts, or surgery.  Astigmatism is now routinely corrected simultaneously with cataract surgery. Dr. Hester will expertly evaluate the curvature of your eye and the best approach to correcting your astigmatism.
Many patients benefit from advanced technology IOLs, Please contact our office for an evaluation at 910-343-8125.